Unfortunately, there hasn't been a miraculous turn around in the rate of infection in the latest outbreak. But, there was NO reason not to be out on the golf course with a beautiful, balmy, sunny, almost spring, day just begging to be used for an enjoyable wander around the lush green of Ivanhoe. Except, that there was NO golf allowed.
Unfortunately, those are not the types of doughnuts that we want to be hearing about. Some would like to think that the pandemic type can be achieved once more, but it seems less and less likely that that ideal will be achieved in the near term, if ever. Despite that realisation, we can still hope that we will be allowed to play the great game next week, and, despite what reservations you might have, please register if you mean to play given the chance. We don't want to have to rely on a great rush on Wednesday, or whenever the announcement is made. It's not too much of an effort, really.
Not much else to report. The Birthday Birdie has been relaxing over the last couple of weeks, but he will have to rustle his feathers and get out of the nest later this week to deliver a wish to CC Matt, who will be having great anxiety about whether he will be allowed out to celebrate or not.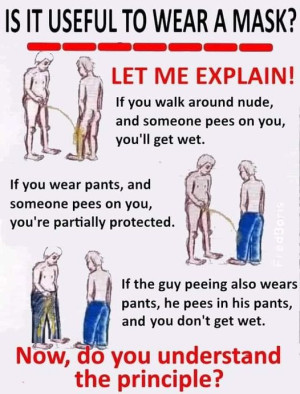 And, just to conclude, a little thought about the 'living with COVID' that we might have to do in the future (as well as now).
Results for Saturday, 28 August 2021
No competition due to COVID