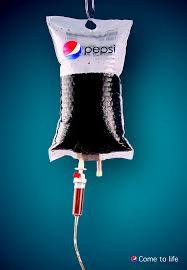 And so, the sun sets on another year of competition for Ivanhoe Men's.  And it really did come down to the wire for the Club Championship.  Any one of three could have snatched it on the last day and the Tee Marshall very cunningly arranged for the three protagonists (Beast, Brendon and Michael) to be in the same group with Gordon tagging along as chief arbiter and referee just in case the situation got ugly.  As it turned out, the responsibility of it all put Gordon off his game even though he had nothing to do in the matter of peace-keeping.  But more of that later on.  The main game was to fight it out for the December Monthly Medal and 22 members came along to try for one last burst for glory this year.  Only 21 submitted finished cards after DennisT lost a ball in the middle of the fairway that everybody saw finish but nobody could find.  Dennis relaxed after that and played his best golf for some time.  Dennis really appreciates fine music but for some reason he was complaining about having to sit through a concert at the Darklands by some band called Crowded House (whoops – that should be ColdPlay) and then he wanted to know if anybody had heard of a singer called Adele as he was going to have to put up with her as well.  Get out of the 60s Dennis!
Enough of the small talk.  The course was in good condition and there was some run to be had.  A couple of the pin placements were a bit tricky and there was the usual spread of gum leaves and nuts (on the greens) to be contended with.  But no reason at all not to score well.  And, for the first time in a while, we had to have a count-back to decide the medal winner after Zimmer and Pepsi both fronted up with nett 64.  Pepsi finished his round equal to the card off the stick and with one under (32) on the back nine he was able to see off Zimmer (32.5) without having even to use his two handicap strokes.  Great golf from both of you and this augurs well for the up-coming Vin O'Meara and the rest of the strokeplay Championship if you can keep this up for another two weeks.
Next player to front the judges was Harry who wasn't too happy with himself after a pair of triples on the first two holes.  But, with Simon and Bob to beat in the Seniors, Harry kept his head down and followed through in style (ask Bill) to come in with a nett 66 with a couple of others left out there.  You know what they say about aunties and uncles.  Just a stroke behind was none other than our new Club Champion and Seniors Champion, Bill (The Beast) who kept up with the sort of performance that he has been displaying throughout the year to add another three points to his impressive total and to see off the other wannabes who fell by the wayside as Bill chipped and putted the eyes out of the course with up and downs coming in quick succession.  He even got par on the 13th by playing his driver from the 10th fairway, through the trees, followed by a chip and a putt for the easiest of fours.
Chrispy managed to make up a bit of ground on Michael but it was just too little, too late.  But Chrispy already has his eyes on the double points for the Vin O'Meara as he reckons that is a good guide for the eventual Champion (except for this year, of course).  But Brendon, did come in second and, if only he had scored some more points – aunts and uncles again.  Anyway, enough of that.  Three other players shared the lime-light in fourth place and that was Jason, Dale and George who all have a very high strike rate for the number of games that they have played and they could very well be the ones to watch in the coming year.  Michael managed to sneak in for a point with his 69 nett and he too will be trying to position himself well early for a tilt at next year's Championship after leaving this year's run just a little too late.
The Nearest the Pin competition was a bit of a schemozzle again this week.  The BallPin was on the 4th and Targe put his pretty close to the hole and he put his name on the ticket.  Then he got excited about getting his birdie and walked off with the marker in his pocket and left a bare green for the rest of the field.  While on the subject of birdies, we only managed to score a dozen and half of those were down to Pepsi.  Lift your game fellows.  As a result, nobody was able to close the gap on Brendon in the Eclectic and so that honour goes to him.  Now, the ProPin was supposed to be on the 12th but the markers were nowhere to be found in that vicinity.  The green at the 15th was also bare and so it was that it eventually went out on the 18th and the early groups did not make much of a fist of getting the ball close enough on the green.  Then, along came Pepsi, who came within a whisker of a Hole in One and left the ball 90mm from the hole and so he collected the Double Dollars as well as the Medal.
Today was also the first round of the Strokeplay Championship and, needless to say, the first round leader in both side of the competition is Pepsi.  But, it is early days yet and somebody could kick him in his gammy knee and bring him back to the field.
Progress Placing Table – 2016 Stroke Play Championship
Nett Score Championship
Gross Score Championship
Player
Handicap
Gross
Nett
Player
Gross
Andrew Petricola
4
68
64
Andrew Petricola
68
Kazim Akdag
9
73
64
Michael Gourlay
72
Harry Boughen
21
87
66
Kazim Akdag
73
Bill Eastoe
9
76
67
Bill Eastoe
76
Chris Priems
10
78
68
Chris Priems
78
Jason Hopkins
20
88
68
Mehmet Akdag
80
Dale Webb
24
92
68
Brendon Mitchell
81
George Tenaglia
15
83
68
Craig Cameron
83
Michael Gourlay
3
72
69
George Tenaglia
83
Targe Mifsud
17
87
70
Gordon Hill
84
Mehmet Akdag
10
80
70
Ryan Porker
85
Brendon Mitchell
9
81
72
Chris Vinecombe
85
Bob McDonald
26
98
72
Stephen Butterfield
87
Gordon Hill
12
84
72
Targe Mifsud
87
Craig Cameron
10
83
73
Harry Boughen
87
Ryan Porker
10
85
75
Jason Hopkins
88
Rod Grant
27
103
76
Dale Webb
92
Chris Vinecombe
8
85
77
Simon Powell
98
Stephen Butterfield
10
87
77
Bob Mc Donald
98
Trevor Jackson
26
104
78
Rod Grant
103
Simon Powell
13
98
85
Trevor Jackson
104
Noodles has obviously come up in the world and now is a proud resident of Toorak though he does reckon it's not a patch on Eltham and he's not planning to buy a 'tractor' just yet.  He spent some time on the driving range at Yarra Bend on Friday and hit about fifty balls straight and out of sight.  He didn't seem to be able to reproduce that form today and there was some question as to whether a club going out of bounds would incur a penalty.  Simon did have hopes of, at least, overtaking Harry in the Seniors Championship but that all went well and truly out the window after two balls finished OOB on the 15th.
Trevor was spotted buying a round of drinks but was deemed to have been unlucky when his draughtie resulted from a powerful return from a nearby tree.  Dale was, on the other hand, deemed to be lucky to get a ricochet from a tree when his shot on the 13th headed for the houses and seemed gone for all money.  As it was, it finished on the fairway and he played the hole out for a par.
The bar-be-que looked like being a bit over-catered when the first group teed off with a group who planned to head straight off but a few late-comers boosted the numbers and in the end, there were only a few sausages, bread and some salad left.  The bar-be-que was expertly manned by Simon and Harry who risked life and limb to light the burners with Simon's cigarette lighter after all attempts to use the piezo lighter failed.  The burgers and the snags were given a thumbs up and quite a few returns for seconds (and more) were noted.
After lunch, those remaining retired to a secluded spot and, under the expert guidance of Gordo, dug deep to bid for a total of 24 potential runners in the Vin O'Meara.  The bidding was a bit more subdued than in recent years due to the absence of some of our less risk averse members but, if all 24 runners sold start next week, then the total pool will be $1600 giving a distribution of $960 for first, $480 for second and $160 for third.  The pool will be reduced for any sold who do not start.  Monies are due before tee time next week to Gordon.  Buyers are responsible for offering the jockey the chance to share the cost and dividend and for collecting the money owing and delivering to the club.  The fixed price (buy yourself) competition will also be open and the monies must also be paid before tee time next week.  Money invested on horses who start but do not finish remains in the pool.
Results for Saturday, 26 November 2016
1st Kazim Akdag(64) 1st Andrew Petricola(64) 2nd Harry Boughen(66) 3rd Bill Eastoe(67) 4th Jason Hopkins(68) 4th Chris Priems(68) 4th George Tenaglia(68) 4th Dale Webb(68) 5th Michael Gourlay(69)
Seniors Results: 1st Harry Boughen (66) 2nd Bill Eastoe (67) 3rd Targe Mifsud (70)
Nearest the Pin Results: ProPin 18th Andrew Petricola BallPin 4th Targe Mifsud