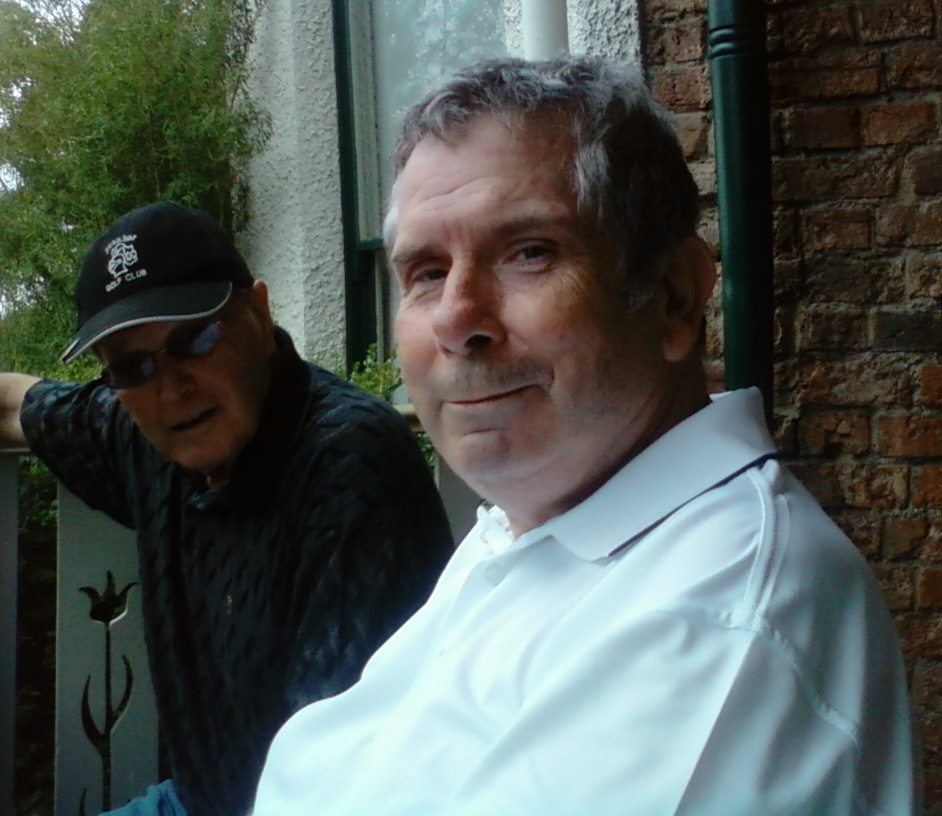 There was a distinct lack of attendance from the younger members of our little group – something to do with a Buck's Do or did they all just go to the Australia Day celebrations.  Even without the ragers we managed to scare up 18 players with the help of two visitors – Angelo was back again and Gilbert Demiri came along and plans to join us in due course when he gets his three cards in.
As a result of something of a bias to your more senior player in the field, the oldies had a bit of a field day and savoured the points that were on offer.  Continuing his good form of late was Trevor with a very creditable +3 off his recently lowered handicap and for his trouble it has been lowered somewhat again.  With the points, he has now caught up with Ken on the front row of the Championship grid.  Bill, Dennis and Oliver put in quite nice performances to fill the next rank with +2.
Bob is another one who has been having a bit of a streak at the moment  and scored third spot on his Pat Malone.  Then followed the two squares Tony and Gordon.  Being square seems to be something of a regular thing for Gordon in particular.  The last pair to podium was Brendon and Rod who both fell just short of playing to their handicap with -1.
The Nearest the Pin went to Dennis on the 4th while Harry did Gilbert out of the contest for the ProPin on the 12th putting it 1.6m out.  Unfortunately, the putt slipped by and so a par had to be settled for.  Speaking of birdies there were only eight plodded today, probably reflecting the lower numbers of players as much as anything.
It seems that Trevor was having a few words to say about how he was playing despite the final result – some people are never satisfied.  Bob had also been advised not to say anything and he complied for a while but when he was three up after the 6th he apparently couldn't help himself and broke his silence.
Tony is getting to be well known in his quest to acquire balls and today he was picking them up in abundance from all over the course.  No wonder there was so much muttering and cursing about lost balls after the game.  Ken managed to keep clear of the trees today and wasn't too far from being in the points.  Must be getting used to his lower handicap.  Mal Adey tried to stick with the advice that he got last week to 'play better' (with a couple of reminders from Harry) and for a while there it seemed to be working but then in the middle of the round the wheels fell off for a while.
There were only a couple of patriotic types in the group.  People thought Gordon had gotten himself an Aussie 'hair hat' but it turns it was only his real hair doing an impersonation.  Targe wore a shirt with the southern cross etc across the chest and he proudly pointed it out to all and sundry until somebody pointed out that it had no collar.  Still the dress code enforcers weren't out and about so he got away with it.  Bill says he will be consulting with Slater and Gordon after Gordon (no connection with the latter) attacked him about the shins with the Treasurer's Bag after the game.
Don't forget that your subs are due.  I think they are supposed to be paid before the Matchplay draw next week.
Results for Saturday, 26 January 2013
1st Trevor Jackson(+3) 2nd Bill Eastoe(+2) 2nd Oliver Gross(+2) 2nd Dennis Tiernan(+2) 3rd Bob McDonald(+1) 4th Gordon Hill(□) 4th Tony Mifsud(□) 5th Rod Grant(-1) 5th Brendon Mitchell(-1)