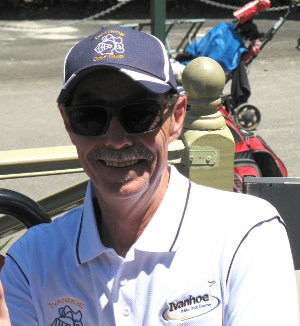 Back at the clubhouse at the end of the round Simon was grinning from ear to ear. No surprises as to why when the results were announced (after Targe scoffed down a pie) as he had a blinder of a round. Not as good as we thought though as there a couple of minor irregularities in the additions however 38 points was enough for 1st place. He admitted to telling his wife that the night before that she was going to be sleeping next to a champion the next day. Lucky for Simon it was himself who came out on top!
A trio of lads shared second place and equalled their handicap, The beast who continued his good run of form, Brendon and Matt Nicholls. Jason was up there with them but another miscalculation brought him back to 3rd with 35 points, which was also shared with Dennis Ward who is coming to grips with the doggies back out of the finals race.
Michael who is extending his lead in the championship found himself in 4th palace, and noodles somehow ended up in 5th. Closing the gap to Harry in the seniors championship with his overseas adventures, Simon, Bill and Dennis rounded out the placings.
Some controversy with the nearest the pins, on the 12th there was some confusion as Bill had his name on the card but there was no marker. Porks had his name on the 15th and Peps on the 18th pro pins, but were marginally beaten by Brendon and Michael in the last group.
Speaking of the two P's, the eagles nest was close to going off with Pepsi driving it very close on the 14th, and porks hit his drive close to the pin on the 17th. Both missed eagle putts however from mere meters away but accounted for a couple of birdies from the 11 scored today. Both guys were also in the action on the 13th where after finding the water hazard, Peps found himself with a chip for a single point. He played it beautifully and slotted it home. Not to be outdone, porks followed up with a chip in for a single point on the same hole.
SOS was observed to be shanking it all day. On the 11th he managed to hit two in a row into the water from power shanks. He may have jinxed Peps on the 18th when he asked if he would be happy to shank one off the tee, he did take note and hit one at right angles straight into the fence. Lucky for him and the beer gods when the ball rolled down the path and ended just in front of the ladies tee. Not so lucky for Dale who had to shout some drinks at the end of the round for an unfortunate incident.
Another unfortunate incident involved an 8 iron and Rob, who managed to break it early in the round. Reports were that it was not in rage but I guess we should give him benefit of the doubt.
Results for Saturday, 09 September 2017
1st Simon Powell(38) 2nd Bill Eastoe(36) 2nd Brendon Mitchell(36) 2nd Matt Nicholls(36) 3rd Jason Hopkins(35) 3rd Dennis Ward(35) 4th Michael Gourlay(34) 5th Stephen Butterfield(33) 
Seniors Results: 1st Simon Powell (38) 2nd Bill Eastoe (36) 3rd Dennis Ward (35)
Nearest the Pin Results: ProPin No 1 15th Brendon Mitchell ProPin No 2 18th Michael Gourlay BallPin 12th Bill Eastoe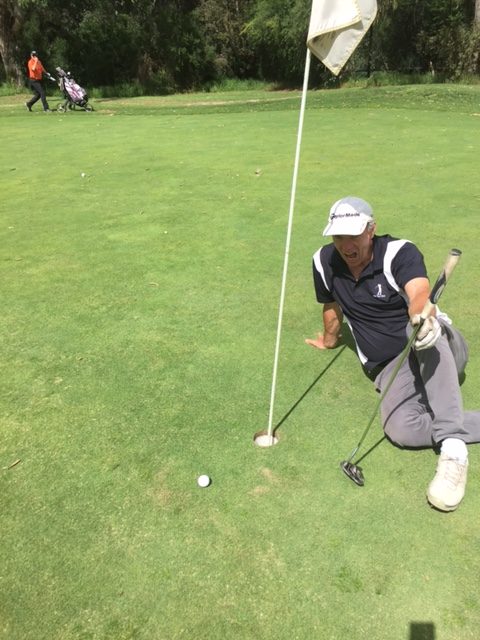 Rain threatened all day but held off mostly and the Beast was shining at full strength as he laid down the leading marker with an outstanding round. Together with Michael and Trev, they jumped the gun and started 15 minutes before the scheduled time so that Michael could get away early. It must have paid off as two out of three were in the points, however no one could stop Bill from winning by 6 strokes with a nett 62 to take out September's medal. It was rumored that in order for the beast to play well, he needed to be kept 'happy' throughout the round.  Apparently spirits were high and he could not miss with the flat stick. It was not relayed what exact measures were put in place but whatever it was it worked!
Second place way back with a nett 68 was one of our newer members in Matt Nicholls. It didn't all go well for Matt though, as he was on the receiving end of a Targe 'LOOK OUT!' call in lieu of 'FORE' and was struck on the arm. See below for repercussions, solid bruise there mate. Craig was just one stroke back to come in 3rd place with a nett 69!
Michael was observed to be complaining about missed putts half way through the round, it can't have been too bad Michael as he was still able to place in 4th position and 70. He now holds a substantial 20 point lead over Bob in the championship with only a few months to go.  Gordon has maintained his good form and found himself in 5th place with a nett 71.
The ball hole was on the 12th and Keith managed to put it close enough to take out the prize! When asked about which ball he would like he simply stated, a good one. What defines a good one of not will probably be determined on the course Keith! A lot of cash was on offer for the pro pins, with the 15th and 18th holes up for grabs this week. Pepsi was closest on the 15th after Priemsy and Porks went very close to drafties on the same hole. Luckily their balls were found to be past the red markers. The 18th was taken out by the Beast with his tee shot ending up a mere 54cm from the pin. He slotted the birdie which was one of 11 for the day.
There are a few upcoming birthday celebrations during this week, with Matt Hunt, Dennis T, John A and Blightly all with milestones, some larger than others.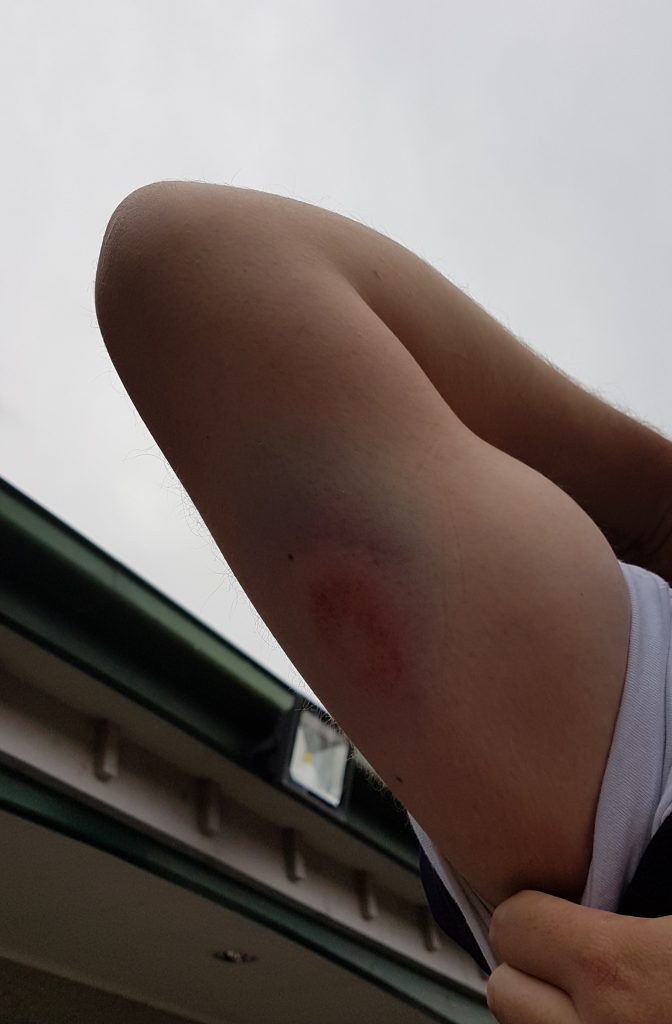 Results for Saturday, 02 September 2017
1st Bill Eastoe(62) 2nd Matt Nicholls(68) 3rd Craig Cameron(69) 4th Michael Gourlay(70) 5th Gordon Hill(71)
Seniors Results: 1st Bill Eastoe (62) 2nd Craig Cameron (69) 3rd Gordon Hill (71)
Nearest the Pin Results: ProPin No 1 15th Andrew Petricola ProPin No 2 18th Bill Eastoe BallPin 12th Keith Delzoppo