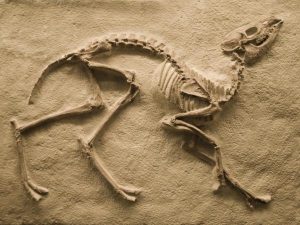 A couple of old fossils showed up the younger brigade to reign supreme on a day where attendance was a little to be desired. Condition were almost perfect, the only exception being some lingering dew which slowed up the greens for most of the day. Humidity was up there as even the direct sun could not soak up the dew and comfort levels were not the greatest if readings from the scrotometer was anything to go by.
Only 14 members turned up, the Aussie Day almost long weekend most likely the reason however, a couple of old fossils in Harry and Rod turned up the heat and beat their handicap by 1 stroke, coming in with 37 points to share first place. Harry is off overseas for another archaeological dig so time will tell if his form remain intact when he returns.
There were quite a few miscalculations on the results cards so a few changes to the minor placings from those announced after the round… Dale has jumped the queue and found himself in second place with 36 points.  No less than 4 golfers then shared third, with Jason, Bob, Simon and Joe all sharing 3rd place with 35 points. SOS, who was battling sleep deprivation after working night shift battled all day (having to play with Noodles) but ended up with 34 points and 4th place, and finally Targe entered a card indicating a solid round and 33 points gave him 5th place.
The ball hole was won by Peps who put it quite close on the 12th, and the pro pin went to jackpot as no one got near 5m on the 18th, although some were close. Thats a double jackpot for next weeks monthly medal, which means it will be 4x the normal winnings, good enough reason to turn up for starters.
Rod now leads the championship with 3 wins out of 4 played so hopefully the handicapper's penalty will bring him back to the field. Rod was playing with Harry and DennisW and it was observed that walking down from the 17th tee, a young family passed who were being lead by a dog. It was reported that Rod shouted out "Hello beautiful" as they passed by, he was adamant that he was referring to the family's pet however Harry wasn't so sure.
It was observed that Dennis W is playing with 'Cougar's as they give you a good run for the money, apparently it is a brand of ball………. there are also rumors that a full set of new clubs are on their way so look out!
There was one report from the draughty police, Jason managed to hit a tree flush which resulted in the ball rebounded 30m back past the ladies tees on the 2nd. With the back tee the 2nd is a formidable beast to say the least.
There was a confirmed sighting of the birdie curse also, as Ryan started off well with a birdie on the 1st, then disaster struck as the curse forced him to wipe the next 4 holes. He had to pick up before getting onto the green each time so had claimed that only 1 putt was required on the first 5 holes.  He managed to shake it off the second time though on the 10th after hitting one close by hitting over the 1st green, through two sets of trees and over a mound of rough. Speaking of birdies, 12 were carded today and as a result there were a few movers in the eclectic, although still early days.
Rod managed to hole out on the 12th for a birdie, however he was so far down the hill that he didn't see it go in. Lets not discuss the first shot then shall we. Harry also was mm away from scoring an eagle on the 17 but it didn't drop. The nest is up to 9 balls so well worth pursuing in the coming weeks.
Reminder to register for the match play tournament on the website, it is only weeks away.
Results for Saturday, 28 January 2017
1st Harry Boughen(37) 1st Rod Grant(37) 2nd Dale Webb(36) 3rd Jason Hopkins(35) 3rd Bob McDonald(35) 3rd Simon Powell(35) 3rd Joe Wagenecht(35) 4th Stephen O'Sullivan(34) 5th Targe Mifsud(33)
Seniors Results: 1st Harry Boughen (37) 1st Rod Grant (37) 2nd Bob McDonald (35) 2nd Simon Powell (35) 3rd Targe Mifsud (33)
Nearest the Pin Results: ProPin 18th Jackpot BallPin 12th Andrew Petricola