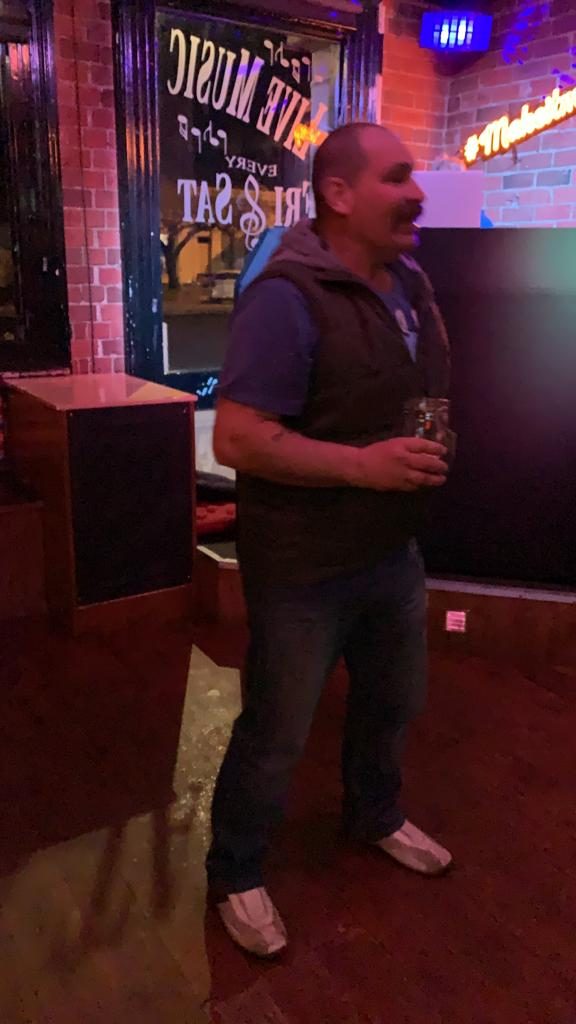 There was some not so great news that the course had yet again taken a blow with some more vandalism to the greens, this time almost half of them taking the treatment. SOS was not too impressed and decided to go home to sleep is anger off but was back at the end of play to undertake his tresury responsibilities. As it turns out, the greens were not too bad and definately playable, with only a few instances of balls that needed to be moved off the damaged circle marks.
This left only 11 members to play out the day and of those 11, there were joint winners with an even handicap score of 36 points. These two were Chrispy and Targe who have both had handicap adjustment of recent times, with them only to come crashing down with some determined play. Chrispy was trying to make up for last weeks fade away after all.
Next up was Bill, who marked Targes card, and also put in a respectable card with 35 points. It started to pelt down with rain on the 18th and Targe was making a meal of it and was going back and forth across the green. Bill and the otheres in his group decided that enough was enough and it was not worth getting drenched to watch Targe putt out!
The beast his his ball too well on the 17th and it rolled into the thick grass at the end of the fairway. Porks was down there first and found a shiny Bridgestone in the thick of it. He asked Bill if he was playing a Bridgestone and Bill replied back, sure. Porks was a bit bemused as Bill was played a srixon and titelist earlier in the day, but Targe vouched for the change in ball on the 17th.
Brendon played with Chrispy and Noods and the flew through the round to finish over an hr in front of the last (and tird) group.  Brendon tied with Simon on 33 point which was more than adequate for 3rd place. On his lonesome was porks who slotted into 4th and Noods the final placing with 29 points. Noods had told the last group as they were passing the clubhouse on way to the 14th that he had finished with 39 points, so this may have kept them in focus right to the end!
The pro pin was on the 15th and yet again it was a Jackpot as no one was even close to the 5m mark. The first ball hole was on the 12th and Priemsy was closest. Blighty managed the changing weather conditions to win the ball on the 18th but thuis was not good enough for a points finish.
Grand final day next week and a normal club event is on so please get there if you can. Hopefully the greens have recovered a but as the rest of the course is starting to improve from the Wintery conditions of late.
Results for Saturday, 21 September 2019
1st Targe Mifsud(36) 1st Chris Priems(36) 2nd Bill Eastoe(35) 3rd Brendon Mitchell(33) 3rd Simon Powell(33) 4th Ryan Porker(31) 5th Stephen Butterfield(29)
Seniors Results: 1st Targe Mifsud (36) 2nd Bill Eastoe (35) 3rd Simon Powell (33)
Nearest the Pin Results: ProPin15th Jackpot BallPin No 1 12th Chris Priems BallPin No 2 18th Andrew Blight