Notices
At Ivanhoe Public Golf Course 29 February 2020. Last registration time is 06:45  First tee time is 07:04. Club Event – Stableford Competition.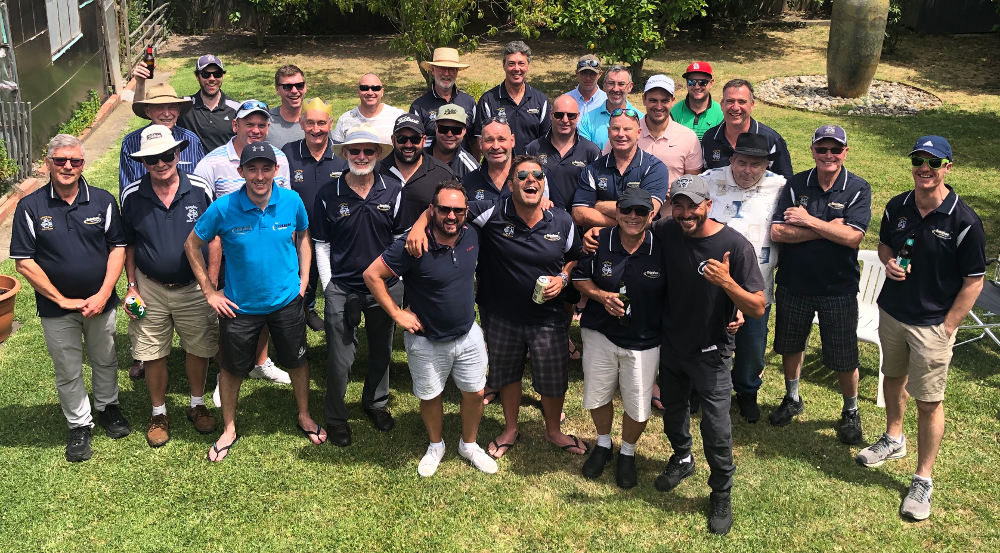 Please note registration time – be there early or be square or the tree marshals will get angry as they need to do the draw for groups.
In the menus at the top of the page there is one labelled Registration.  This is to indicate your intentions about playing next Saturday – just enter your name and click on Yes or No.  The form will be available until Thursday.  Could everybody please indicate your intentions even if your name went on the sheet on Saturday and even if you are not planning to play.
Don't forget that if you don't play the inside comp and you want your scores to count for your Australian Handicap, you have to fill in a card with your GolfLink number and Australian Handicap to the handicapper.  In the case of non-Home members, the card will have to be handed to the handicapper at your Home Club.  Also, in stroke rounds, please calculate your stableford points and record them to facilitate data entry.
 This weeks Tree Marshall is Chris Priems/Dennis Ward (or a volunteer). 
Link to Latest Handicap Sheet
In My Hand I Hold A Ball,
White And Dimpled, Rather Small.
Oh How Bland It Does Appear,
This Harmless Looking Little Sphere.
By Its Size I Could Not Guess,
The Awesome Strength It Doth Possess.
But Since I Fell Beneath Its Spell,
I've Wandered Through The Fires Of Hell.
My Life Has Not Been Quite The Same,
Since I Chose To Play This Stupid Game.
It Rules My Mind For Hours On End,
A Fortune It Has Made Me Spend.
It Has Made Me Curse And Made Me Cry,
And Hate Myself And Want To Die.
It Promises Me A Thing Called Par,
If I Hit It Straight And Far.
To Master Such A Tiny Ball,
Should Not Be Very Hard At All.
But My Desires The Ball Refuses,
And Does Exactly As It Chooses.
It Hooks And Slices, Dribbles And Dies,
And Disappears Before My Eyes.
Often It Will Have A Whim,
To Hit A Tree Or Take A Swim.
With Miles Of Grass On Which To Land,
It Finds A Tiny Patch Of Sand.
Then Has Me Offering Up My Soul,
If Only It Would Find The Hole.
It's Made Me Whimper Like A Pup,
And Swear That I Will Give It Up.
And Take To Drink To Ease My Sorrow,
But The Ball Knows … I'll Be Back Tomorrow
Stand proud you noble swingers of club and losers of balls
A recent study found the average golfer walks about 900 miles a year.
Another study found golfers drink, on average, 22 gallons of alcohol a year.
That means, on average, golfers get about 41 miles to the gallon.
Kind of makes you proud. Almost feels like a hybrid.
Gents,
Club shirts are to be worn the next THREE weeks (there are a couple of
spares if you don't have one $20.00 a shirt).
Tee Time is 7.20am. Please arrive 15 minutes prior to tee time.
We didn't auction of Damien on Saturday due to miss understanding about
his attendance. If Damien plays Saturday we will auction him prior to
teeing off. Last year's winner and has a healthy handicap….well worth
a bet.
Remember that all Calcutta monies must be paid prior to tee off
Saturday, Gordon has sent out a list of who bought who and for how much.
To assist Gordon can you have exact money for him.
I have nominated Chris Priems for the Treasurers role and this
nomination has been second by Andrew Petricola. Chris has accepted the
nomination. Chris has been a member of the club for over 10 years and
has been a previous club captain. I believe Chris will put his best
endeavours into the role along with maintaining the strength of the
club.
If there are no further nominations received on Saturday Chris will be
our new treasurer for 2009.
That is all for now,
Stuart.